Renovation Contractors in Lake Havasu City, AZ
Founded in 2002, Ultimate Services has significant experience in building high-value estates and custom homes in Lake Havasu City and Desert Hills, AZ.. No matter the size of your job, we are happy to assist with your interior and exterior contracting and remodeling projects.
Your General Contractor & Painting Company
Ultimate Services was founded in 2002, but our team of painting contractors has been in the construction industry for more than 30 years. Since our founding, we have worked with clients on jobs of all sizes, including building full estates and custom homes valued anywhere from $450,000 to more than $3.5 million. Today, we are pleased to work as remodeling contractors in Lake Havasu City, AZ, assisting clients with a wide variety of interior and exterior general contracting and remodeling projects of all shapes and sizes. Our efforts have earned the team at Ultimate Services a #A ranking from Angie's List and an A+ rating with the Better Business Bureau in the Lake Havasu City area.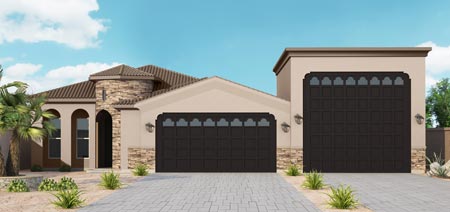 As general contractors, we are able to assist with renovations, remodeling (including remodeling for bathrooms, kitchens and general living spaces), painting, cool decking, resurfacing, new construction and much more. We provide our services to any residential or commercial properties in Lake Havasu City. Through all of our services, our top priority is to be professional and honest in all of our work and communication with our clients. In partnering with us for home remodeling in Lake Havasu City, AZ, you will benefit from our experience and knowledge in the following ways:
We use eco-friendly materials that do not include any harsh chemicals.
We are extremely flexible in our designs so we can help you create your dream property.
We are certified appliers of products from Semco, specifically their Seamless Surface Effects product.
We are able to take on projects of all sizes, values and types.
We are extremely experienced in a wide variety of construction jobs.
Call Us Today
For more information about the construction services our renovation contractors provide to our clients, contact us for home remodeling in Lake Havasu City, AZ today.
Areas Served
Lake Havasu City, AZ
Desert Hills, AZ