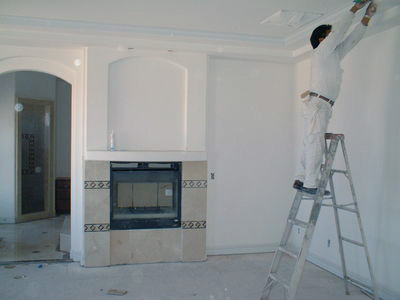 Whenever you need a facelift performed on your home or business, Ultimate Services is here to assist you. Remodeling your home can add both tremendous functionality and value to it. We provide a wide variety of remodeling services in Lake Havasu City and Desert Hills, AZ, including the following:
Home remodeling: We provide any standard home remodeling services, including expanding or overhauling living spaces, bedrooms, basements and more.
Bathroom remodeling:We offer specialized services for bathroom remodeling in Lake Havasu City, AZ, upgrading and revamping fixtures and providing you with a more luxurious space.
Kitchen remodeling: Kitchen remodeling in Lake Havasu City, AZ is among the most popular types of remodels. In addition to lighting fixtures, we can also provide new cabinets, kitchen islands, floors and more.
Commercial building remodeling: Have a new design idea to help your business function and flow better? Our team helps owners of all types and sizes of businesses to remodel their facilities and help them find greater success.
Painting: As painting contractors in Lake Havasu City, AZ, we provide painting services for both exterior and interior jobs. A new coat of paint can do wonders in improving your property's overall aesthetic.
Landscaping: We provide landscaping services to help finish off your remodel and give your home some extra help in its outdoor spaces. These services include tree and hedge trimming, planting, mulching, gardening, grading, laying sod, edging and much more.
Resurfacing and refinishing: We use Semco Seamless Surfaces to resurface and refinish without demolition or removal of existing structures, which our clients greatly appreciate.
For more information about the types of remodeling and other home renovation services we offer, contact us today at Ultimate Services by calling 928-453-1901. We look forward to working with you and answering any questions you have about our services and experience.